SAT Singapore

The Scholastic Assessment Test is an essential test organised by college board for US university applications.
The SAT Reasoning Test is a common entry criteria for undergraduate programs in the US and Singapore. Competitive programs may require you to submit SAT Subject Test scores as well. More information can be found at: http://sat.collegeboard.org/register/sat-international-dates
As one of the leading SAT Singapore Education Centres, we spare no efforts.
Our Philosophy
Practice PRACTICE PRACTICE. Taught by experienced SAT tutors from Ivy League and top universities (Oxford, Yale, perfect SAT scorers, professional industry background-e.g: Wall Street Journal editors). We relate well and are dedicated to our students.
SAT tests can be frustrating for many. It is uncommon for students to get exposure to such fields of study in schools, and most go for the tests unprepared and unequipped. At Quintessential, we believe that doing well is about understanding how the paper is set, how to master the skills, and how to make each practice count.

We craft our SAT Singapore  prep class for different levels as follows:
A) SAT Reasoning Basic Preparation Course 
This SAT course is suitable for first-timers who prefer a comprehensive and systematic classroom program.   All parts of Critical Reading, Writing and Mathematics are covered.
B) SAT Reasoning Intermediate Course
Taken the SAT course before and scored only 1600-1900?  Need more improvement? For this course, we'll analyse what your weak areas are and focus on building upon the basics. All parts of Critical Reading, Writing and Mathematics are covered.
C) SAT Reasoning Advanced Course 
This intense SAT course is designed for high-achieving ambitious test-takers who have achieved 1900-2200 on their SAT and wish to improve their score further.  All parts of Critical Reading, Writing and Mathematics are covered.
D) SAT Reasoning Focus Course
Unable to break the 2100/2300 barrier and you only have certain weak areas? This SAT course is aimed at repeat test-takers who prefer to improve their performance on a specific section of the SAT, be it Math or Verbal (Critical Reading & Writing).
E) Personal Course (applicable to both SAT Reasoning Test and Subject Test)
This SAT course is for test-takers who prefer a highly customized program that offers a flexible training schedule. We offer tutoring for the following SAT Subject Tests: Biology, Chemistry, Physics, Math I and Math II.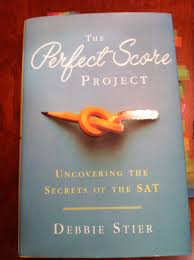 Our SAT Singapore Guarantee
Group SAT Singapore Prep Class
Unlimited access to question banks and essays reviews
Unlimited access to consults during office hours before SAT tests
Full length timed SAT Practice tests
Compiled SAT Vocabulary lists practice
Detailed feedback by trainers
Professional, effective training materials and resources from renowned publishers
Further 1-1 consults with trainers if needed
        2. Personal SAT Singapore Prep Class
Personalized sessions according to your needs
Variable hours of classes at your own pace
Flexible Schedule
Lesson content planned at your level of progress
Unlimited access to question banks and essays reviews
Unlimited access to consults during office hours before SAT tests
Personalized, detailed feedback and reports from trainers
Flexible online support during your self revision at home
Professional, effective training materials and resources from renowned publishers